At Pairscare, we provide specialized medical and rehabilitative services to our patients through our rehabilitation and long-term acute care hospitals. We see patients who often are recovering from  injuries or illnesses, or from chronic or complex medical conditions and also want enhance their body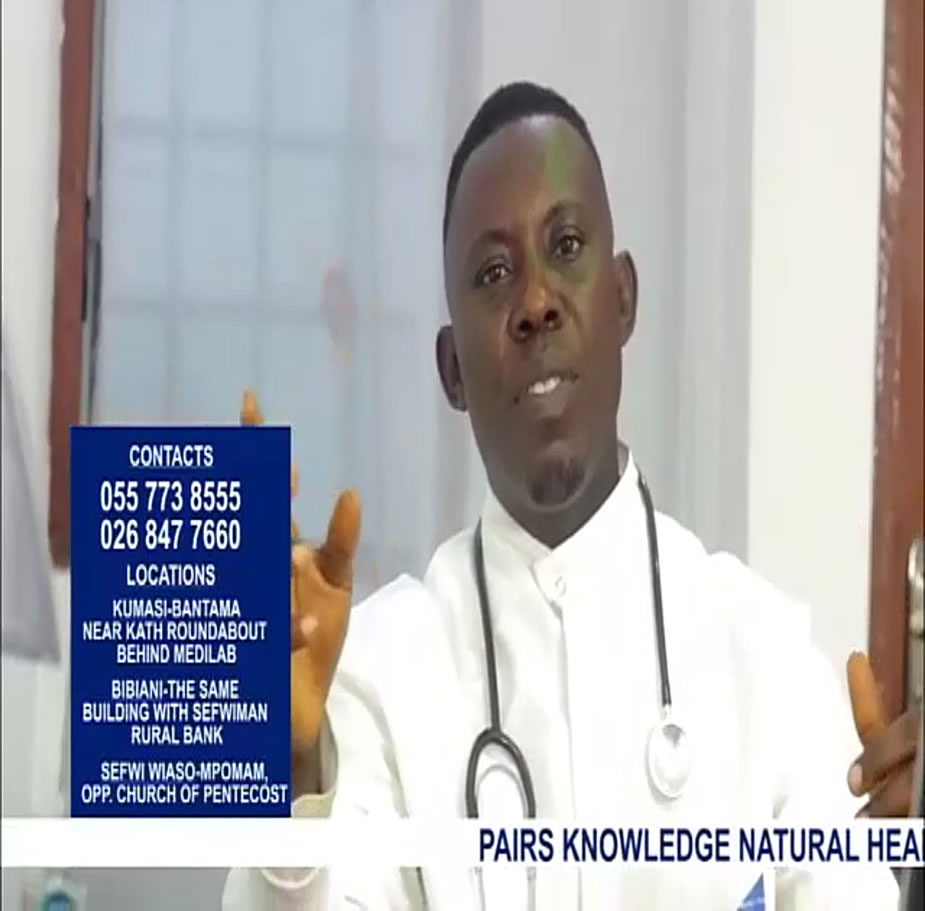 Our mission
• Establishing a new perception of patient-centered healthcare based on providing specialised quality treatment.
• Providing access to the latest medical achievements for patients and doctors.
• Offering holistic medical care and highest quality of modern medicine.
• Working with real passion and mutual respect as a key to the best therapy results of our specialists.
Our vision
To be a leader among hospitals on the international market for patients, doctors and staff in providing access to the latest medical achievements and the highest quality services.
Our values
Care. All activities that we undertake are aimed at providing patients with the world-class medical care based on their needs and expectations.
Quality. By implementing the latest achievements and innovative technologies of modern medicine we provide the highest standards of treatment.
Innovation. By implementing the latest achievements and innovative technologies of modern medicine we provide the highest standards of treatment.
Teamwork. The joint effort of our highly experienced interdisciplinary team ensures patient safety and the effectiveness of the therapy offered.
Education. Constant development and dissemination of knowledge in the field of health and medicine is our aim. We are an education and reference center, organizer of international scientific conferences and workshops dedicated to the latest in laparoscopic and minimally invasive surgery.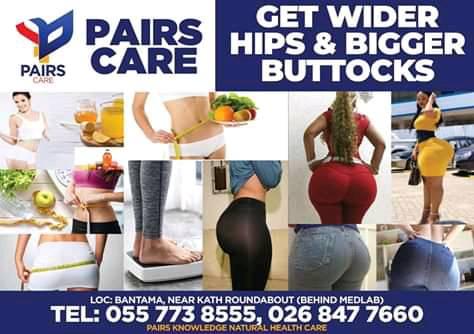 At Pairs Knowledge Natural Health Care, we strive to provide efficient primary and urgent care in a comfortable and professional setting. We understand how difficult it can be for families to balance busy schedules and ensuring all family members receive the treatment they need. We offer family services so families can have all members visit one place instead of separate locations.
We take the time to customize the treatment to the patient's individual needs. With our walk-in services, patients who need urgent care do not need to schedule an appointment. However, there are other services that may require calling ahead to schedule one. There is no reason to continue struggling with your health issue and avoiding treatment, visit or call us today.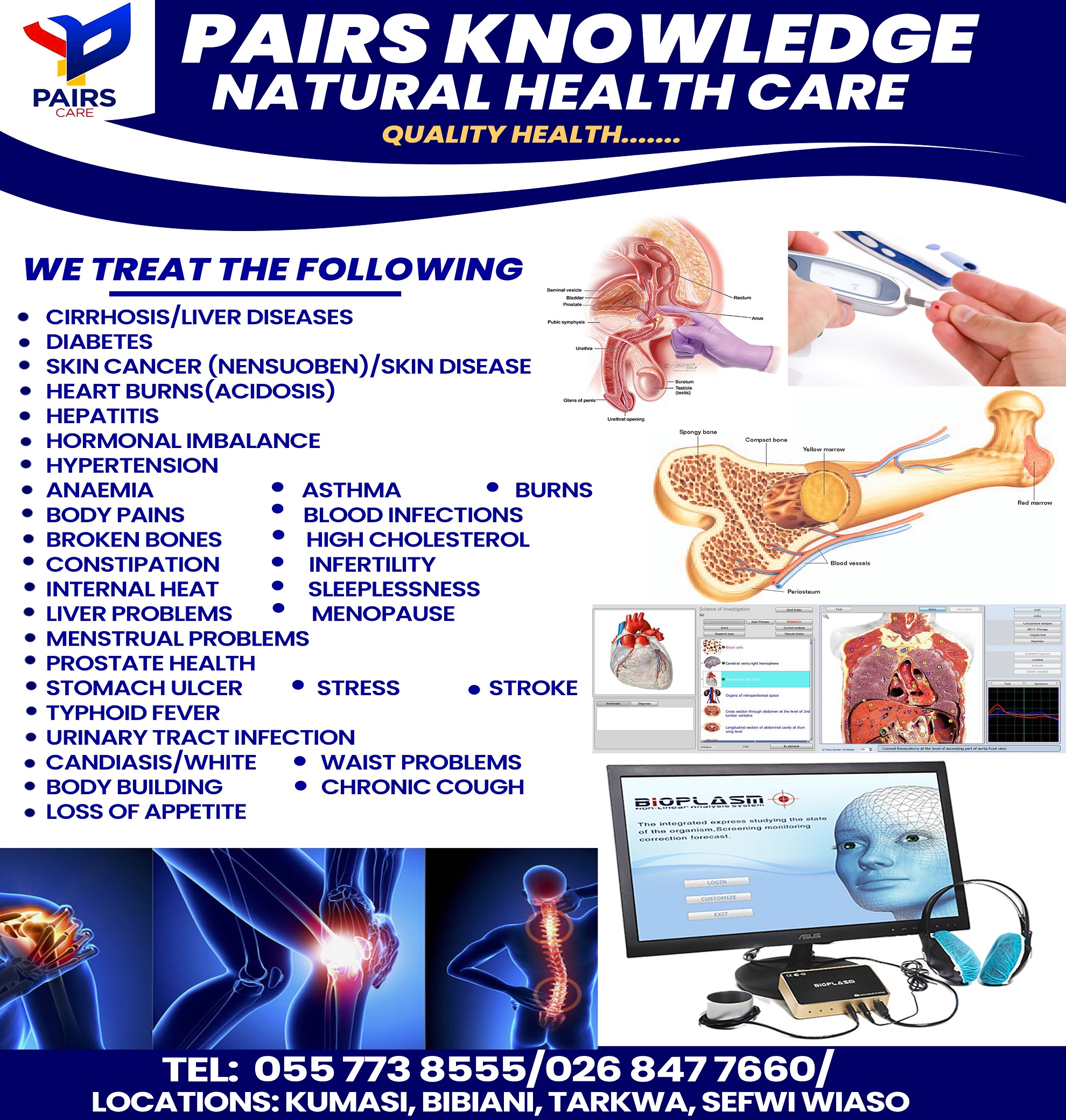 Doctor Emmanuel Amoah is a chief executive officer (CEO) for pairs Knowledge Natural Health care(Pairs care).
Doctor Amoah is a Traditional Herbal practitioner. He is board certified in the therapeutic and has expertise in treating cirrhosis, lung, prostate, and gastrointestinal cancer.
His expertise is highly sought after in cancer and stroke cases that don't respond to conventional treatment. Doctor Amoah works together with a multi-disciplinary team of scientists and clinicians to develop screening protocols for at-risk cancer and stroke patients. He has built up his research and publication profile both nationally and internationally. As a herbal practitioner, his contribution has been significant in the research and treatment of various types of diseases and it treatment, and through this he has received numerous awards for his accomplishments. Apart from his interest in research, he is known for his compassion for cancer and stroke patients and its a great delight to him when he sees cancer and stroke patients from benefitting from innovative treatment.
He continues to develop research protocols such as how to combine drugs with improving cure rates. Doctor is still identifying new therapeutic and diagnostic approaches to gastrointestinal malignancies.

Our Mission Is to Provide a Professional & Honest Approach to Health Care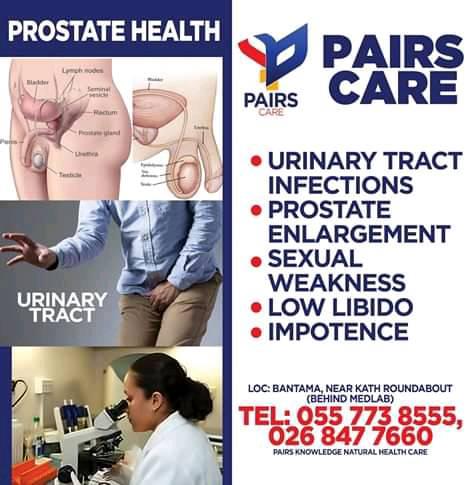 Professional & Friendly Staff